WELCOME FLEET FEET BUYERS!


WEARABLE 24/7
RELIEF WITHOUT COMPRESSION
FASTER RECOVERY
HSA/FSA APPROVED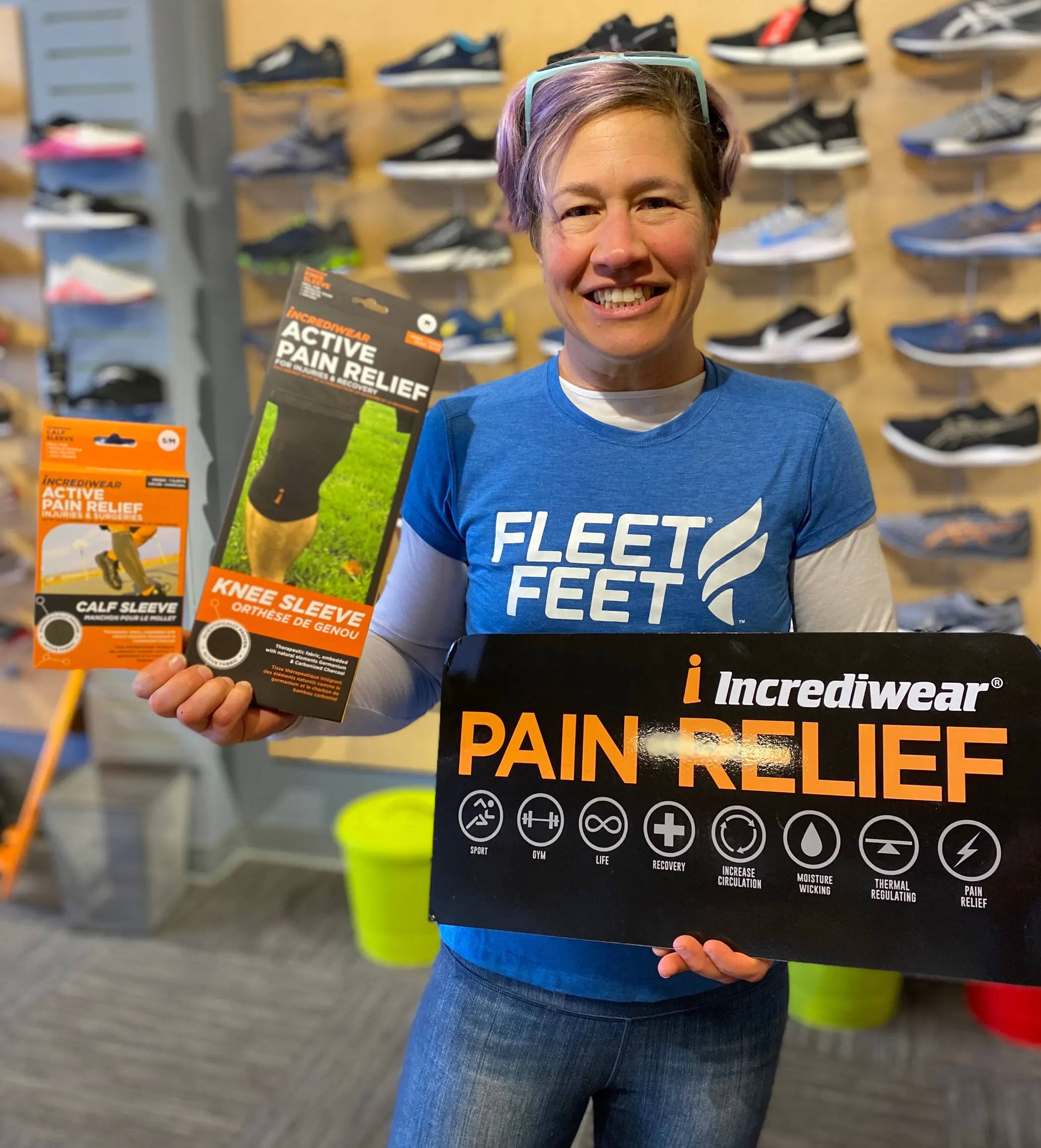 A WORD FROM FLEET FEET HARTFORD
"I wanted to take a moment to share with you my experience with Incrediwear. Incrediwear has been a nice addition to our product mix because it benefits both runners and customers seeking comfort. It's not compression and it's not a medical brace, rather it's a great recovery tool that helps increase circulation, reduce inflammation and swelling and just plain feels good...like a security blanket for your legs."
Stephanie Blozy
Fleet Feet Store Owner
PERFORM
Be at the top of your game.
LIVE
Recover faster and get back to living your life.
MOVE
Find effortless comfort and relief.
Set up a time to chat with us and let's explore the value we can bring to your business and your run community.
THE SCIENCE OF INCREDIWEAR
Learn a little more about how our products work without using compression.
Learn what a professional parkour athlete has to say about Incrediwear products.
Learn more about our brand philosophy and revolutionary products.
Learn more about how Incrediwear can help your customers' performance and recover at their best!
Thanks!
This field is required
This field is required
This field is required
This field is required
This field is required